Providing resources to support meaningful DEI projects in Asia's newsrooms
The ANDA research report identified the training of journalists and newsroom executives as a key solution for improving DEI in Asia's newsrooms. However, Diversity training resources are notably scarce in Asia's news media industry. 
One of the first solutions the ANDA project is implementing is consequently a Training of Trainers program to develop – in partnership with WAN-IFRA Women in News – a taskforce of Asia-based trainers able to deliver training for spreading the culture of gender balance and DEI in news content, policies and media organizational structures. 
Should you require DEI training or consulting for your news organization, please write to  asia@aaja.org
A unique Asia-based DEI training taskforce
is a journalist with experience working in both Japanese and international media companies. She combines expertise on social media, a deep understanding of establishing the necessary editorial style guidance and storytelling know-how to lead media in the Japanese and global markets.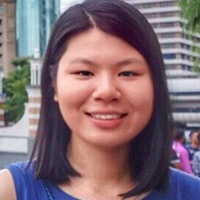 is a reporter covering China for the South China Morning Post in Hong Kong. She is also the co Vice President of AAJA's Asia for Hong Kong. She previously served on the AAJA-Asia board as the student representative in 2019. She is a certified trainer of the AAJA-Asia Training Network.
is a seasoned news executive with more than 30 years experience as a broadcast journalist. She was the Senior Vice President and Head of the Integrated News and Current Affairs Division of ABS-CBN Corporation in the Philippines. In 2007, she was named by the Filipina Women's Network as one of the 100 Most Influential Filipino Women in the U.S.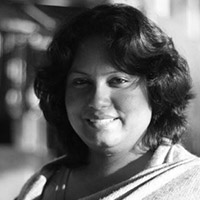 is a former India editor of the fact check division of Agence France-Presse (AFP). She has been teaching at various Indian universities as a guest lecturer (journalism) for several years. Soma is a media literacy trainer with the Factshala Initiative in India (supported by Data Leads, Internews and Google News Initiative) and also a certified fact check trainer with the Asian American Journalists Association (AAJA). She has so far conducted over 40 media literacy and factcheck training sessions in South Asia. Soma is also a fellow of BBC's Young Reporter India Initiative. 
is an independent journalist writing at the intersections of human rights, global health, development and culture, with a special focus on disability, gender and ageing. A solutions journalism enthusiast, Priti has reported from India, Germany and Uganda, and is currently based out of Bengaluru. Her work has appeared in The Guardian, the BBC, National Geographic,  Al Jazeera,  and others. She is a TEDx speaker.  As a fellow of the Reuters Institute for the Study of Journalism. she wrote a paper on disability inclusion in Indian newsrooms, which started her journey as a diversity and inclusion educator.  
is the founder, chief editor, and CEO of Nepal Investigative Multimedia Journalism Network (NIMJN). He oversees the "Safety and Fact-checking Training" and collaborative investigative multimedia reporting projects. Prior to this, he was the executive director, program director, and investigations editor at the Media Foundation. Rajneesh is an independent multimedia journalist, investigative reporter, filmmaker, and educator currently based in Kathmandu. His multimedia work on different issues have appeared in The New York Times, National Geographic, Aljazeera, AJ+, BBC Reel, Contrast VR, NPR, and other outlets.
is an award-winning journalist with 18 years of experience covering China and Hong Kong. Currently leading reportage on women, gender, and diversity, her reporting expertise lies in China's elite politics and policies, human rights, civil society, and religious and ethnic affairs. Mimi's strengths are in breaking exclusives, conducting investigative journalism, and writing long form stories.
is a Senior Content Acquisition Specialist at Coupang in Seoul. An active member of AAJA, Carina has participated in structuring the organization's Advancing News Diversity in Asia (ANDA) DEI  project in South Korea. 
is the Chief Editor of KBR in Indonesia. She has been with KBR for more than 20 years and she now leads KBR's convergent newsroom for radio and digital platform. KBR is Indonesia's first independent and largest radio news agency, producing news for 350 radio stations in 34 provinces of Indonesia since 1999. In 2018, KBR launched KBR Prime, a podcast listening platform, focusing on journalism-based podcasts. KBR has produced 40+ podcasts for curious minds with 800K+ plays and growing collaboration with communities to build new podcasts.